Herbie - The Love Bug Movie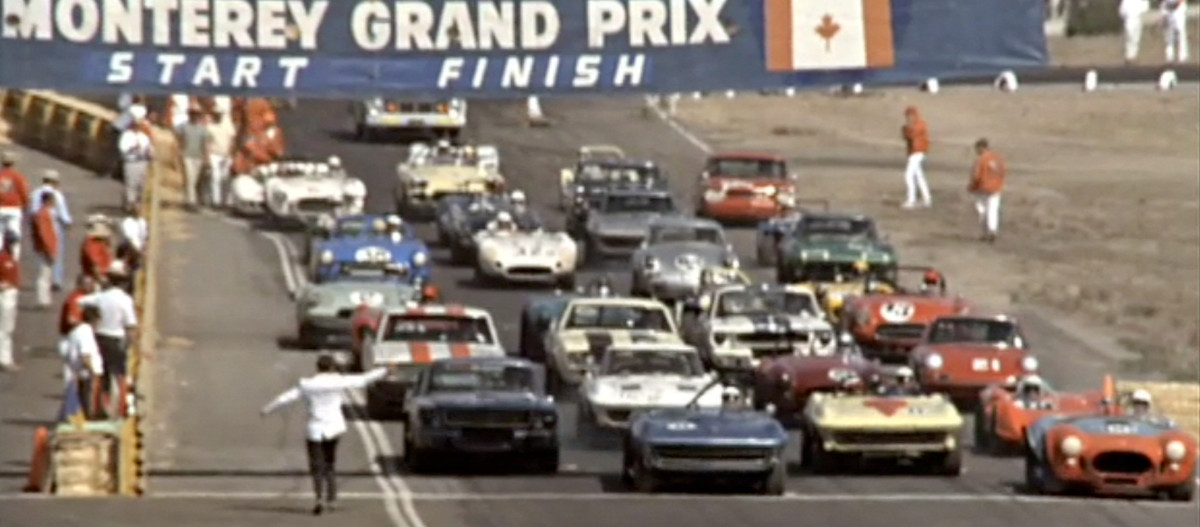 During my first chat with Bob Dye, Bob asked me "did you know that your car was in the original Herbie movie?" Uh, no.
The movie contains some great race footage from circa 1967, and is well worth a watch. The movie shows the start of an SCCA race at Laguna in October 1967, and Bob Dye is in the fourth row on the inside. Here is a racing scoresheet from October 14, 1967, so you can determine the cars and drivers.


The Herbie DVD contained a number of special add-ons, including outtakes and promos. I nearly fell out of my chair as I watched the last promo. Disney used some Laguna paddock footage in the promo, with #43 prominently displayed. Bob was under the car at the time, and did not know that he was being filmed. Bob did now know about the promo until I sent the footage to him via email!


As luck would have it, in Bob's personal photos, I found a shot of Bob under his car at Laguna, and it is the very same setting as the promo. Not exactly at the same time, but pretty close to it. If you look at the blue car in the background of both the pic and the promo, you will see identical items in the same place.