Racing Pictures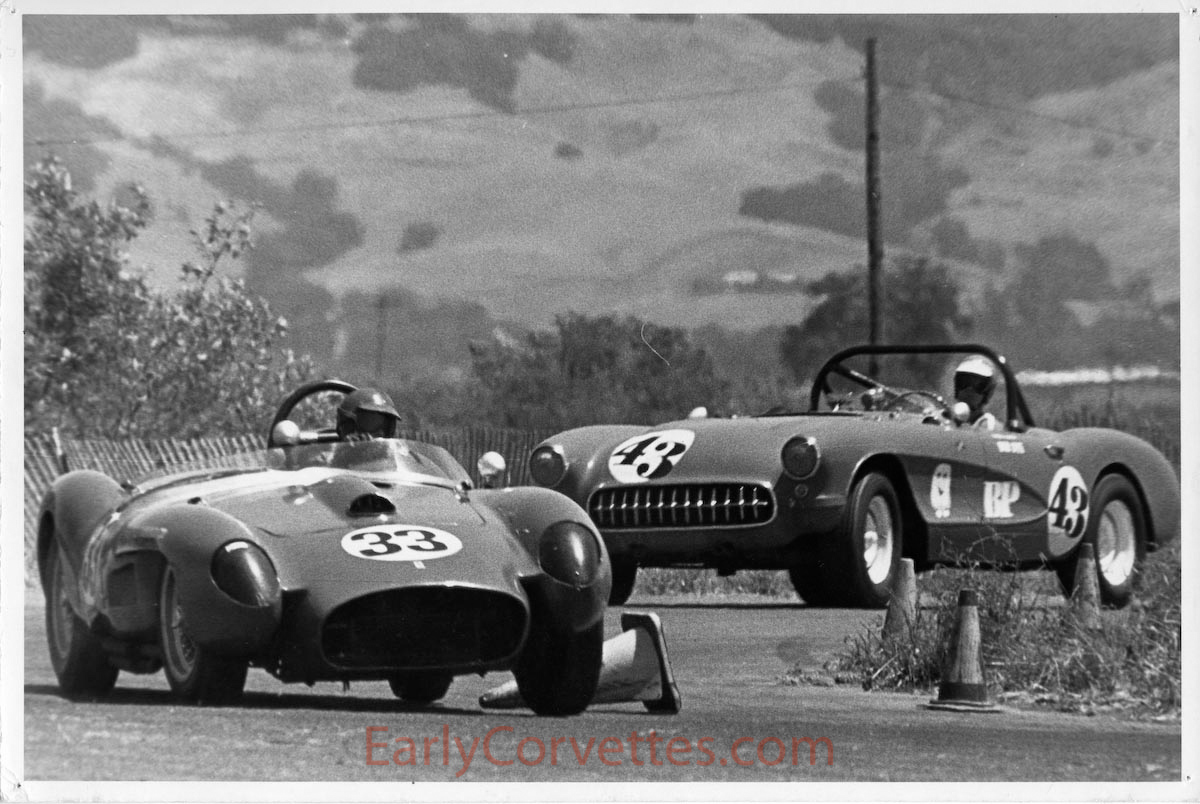 David Love (Ferrari) leads Bob Dye Thru A Turn - Cotati July 1967





Professional Photographs - 1967 to 1969


Bob gave Wilson Swilley about 40 professionally shot photographs of Bob racing his '57 Corvette. Many of the photographs identify the race track, but are undated. Thus, I will group the photographs by track.




COTATI
| | |
| --- | --- |
| | |
| Everything Looks Fine Here.... | But Bob Melts The Pistons Because The FI Unit Is Set Too Lean. |
| | |
| --- | --- |
| | |
| Nice early photo of Bob racing before he added more support for the roll bar. | But hits the hay bale. Bob adds more support to the roll bar shortly (see later Cotati pictures below) after hitting the hay bale. |
| | |
| --- | --- |
| | |
| A Neat Early Picture - Note the Early Rollbar, the Different Script for Bob's Name, the Vulcan Engineering Decal, and the Evil Eye Logo on the Rear. But I Really Like Bob's Fire Resistant Shoes. And The Vent is Open. | Beating a Mustang and Plymouth Around the Turn. |


Acknowledgements
The above photographs were taken by professional photographers. Antoni Cortez took most of the photographs featured above. Don Korntved snapped the picture of Bob's wreck at Cotati. I have not been able to locate any of the photographers on the internet. With the passage of time, I suspect that the photographers have retired or passed away.