The Dye - Buck 1957 Corvette Race Car
(1987-1992)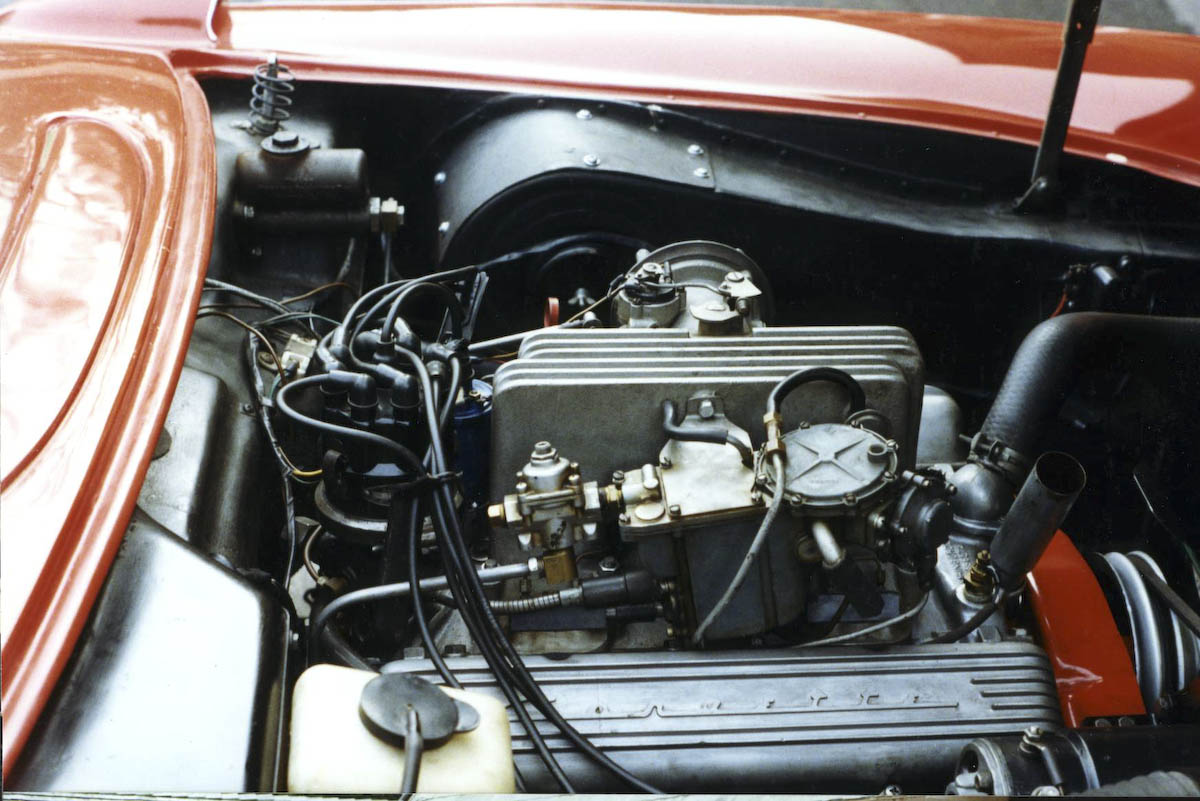 Engine Compartment When Frank Buck Owned The Bob Dye 57
The Frank Buck Race Car

Frank Buck purchased the Dye-Swilley 57 Corvette race car from Wilson Swilley in mid-1987. At the time, Frank was a BIG Corvette race car fan - in the late 1980's Frank owned five of the 1957 Corvette airbox cars. I believe that Chevy only made 47 to 50 airbox cars, so having 5 of airbox cars at one time was pretty special. And may never be duplicated again. Frank lived in Pennslyvania.
Here are pictures of the car during Frank's ownership period:
Frank shipped the car to California to run in the 1987 Monterey Historics. Bob Dye raced the car for Frank. Bob was in 5th place when the engine threw a rod. Dick Guldstrand won the race (driving Fred Yeakle's 57 Corvette). Below are a pic of the Bob Dye car (I don't know if the pic shows Bob or Frank driving) and the race results:
The Dye 57 Corvette continued to attract attention during Frank's ownership. The car appeared on a Monterey Historics inspired calendar, in Vette Magazine, and in a book, as shown below:


Calendar
After enjoying the Bob Dye 1957 Corvette for about 5 years, Bob sold the car to Chip Miller and Bob Gold in 1992.





Acknowledgments
The Monterey Historics pictures were taken by Bob Dunsmore Photography, P.O. Box 80068, Multnomah, Oregon, 97280