Sears Point - Dec 1968 Enduro Win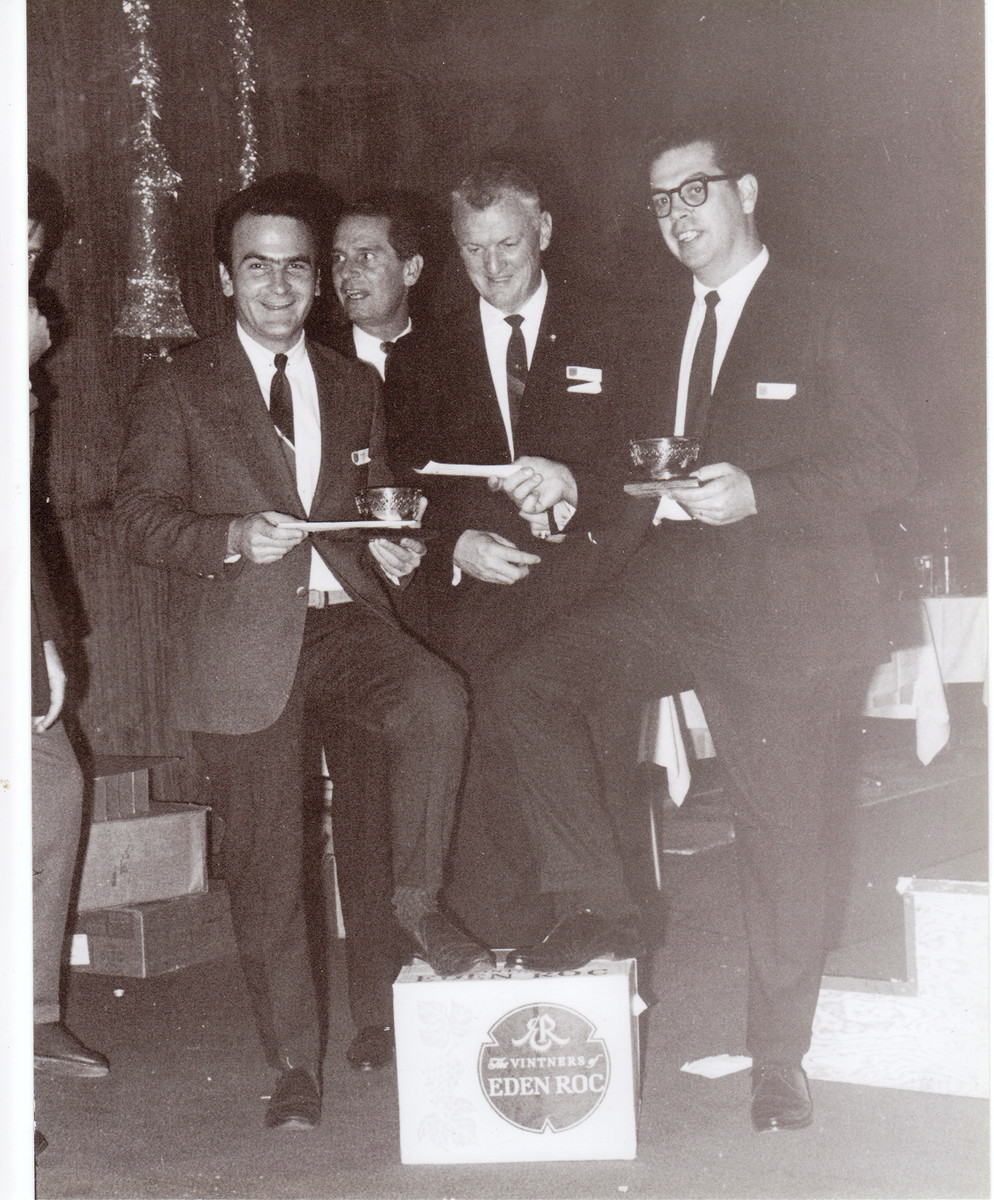 Bob Dye (far left) and Bob Lusk (far right) Receiving Hardware for Winning the Over 2 Litre Class



Bob Dye and Bob Lusk won their class at the very first race run at the Sears Point race track. The first race - a 4 hour enduro - was a non-spectator race designed to help shake out the bugs of the new race track.
In my hunt for the history of the Bob Dye car, I came across one of Bob's old racing pals, Bob Lusk, who raced for nearly two decades. As luck would have it, Bob Lusk lived nearby. I visited Bob Lusk, and lucked into a small horde of racing materials, including much of the info on this webpage.
Bob Lusk raced an Alpha in the late 60s, but teamed up with Bob Dye to run the 4 hour enduro at Sears Point in late 1968. The enduro was the only race that the Bobs ran together. With a twinkle in his eye, Bob Lusk told me that he was the one most responsible for the big win in the enduro race at Sears Point. Bob Lusk also confessed that he tapped the wall, and did some damage to left rear quarter panel on #43.
Sears Point - 4 Hour Enduro Pics
| | |
| --- | --- |
| | |
| Probably Bob Dye Driving | Bob Lusk Driving |
| | |
| --- | --- |
| | |
| Bob Lusk Behind the Wheel | Bob Lusk Again - Note the Damage to the Rear Quarter Panel |
Enduro Scoresheet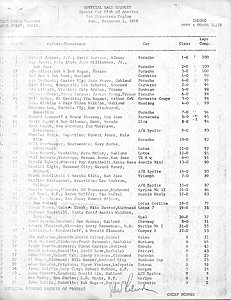 Enduro Scoresheet
Enduro Trophies