The Dye-Swilley 1957 Corvette Race Car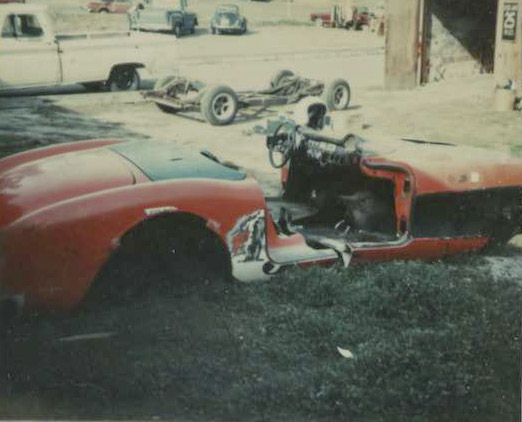 Bob Dye's Corvette As Purchased by Wilson Swilley in 1975
Wilson Swilley Saves Bob Dye's Race Car

Bob Dye's race car lives today only because of Wilson Swilley. Here is Wilson's story:
Bob Dye parked his 57 Corvette in 1972. The car was battered and worn out. After storing the car for three years, Bob decided to sell his former race car in 1975. He parked the car at a gas station in Berkeley.
Wilson Swilley lived in the area, and stumbled across the car. When Wilson found the car, the car was missing its top, windshield, drive train, and doors. The car did have Corvette racing brakes and its differential, however. Wilson figured out Bob Dye owned the car via a DMV title search. Wilson tracked Bob down, and purchased the car for $400.
Here are a some more pics of the car after Wilson purchased it: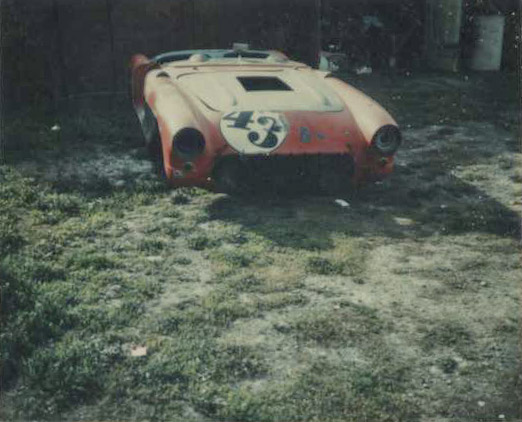 From 1975 until 1987, Wilson invested a very considerable amount of time, money and energy restoring the car (twice) and uncovering its history. The winning car of the 2002 Monterey Historics and everything you see on this website exists, in fact, only because of Wilson Swilley. Thus, the car really should be known as the 1957 Dye-Swilley Corvette.
As noted above, Wilson restored the car twice - once as a unique tribute/NCRS car and then as a restored race car just as Bob Dye has it setup in the late 1960s. The car became famous after its first restoration, appearing in books, on the cover of magazines, etc. And then the car became a serious race car after the second restoration. Fortunately, a fair amount of information exists regarding both of Wilson's restorations: