YES A59
Going From a 1x4 Carb to Fuel Injection
Click here to send me an email.
The original owner drove the car 228,400 miles in 45 years. She really maintained the car - the car visited the Chevrolet service department two or three times a year for several decades. This car has a lot of replacement parts, including a 1964 short block, a 1966 carb, and a 5 blade fan.
The engine compartment looked pretty grim when I purchased the car.

Converting to Fuel Injection in 2005
Converting a low hp car with powerglide to fuel injection was more far more difficult (and costly) than I expected. I purchased a FI unit and distributor on ebay - which turned out to be a near disaster. A very skilled FI unit rebuilder and restorer, Jerry Bramlett, saved me. I basically sent Jerry my piece of junk ebay FI unit. After some horse trading with others, Jerry sent me back a properly calibrated, completely restored, great looking 7200 unit that runs perfectly on my car. (Click here for the full story - Bramlett)
Installing the unit on my car was not easy either. We had to manufacture a correct linkage setup. (Chevy only made a total of 240 C1 Corvettes with both fuel injection and automatic transmission - I stand a better chance of winning the lottery than finding an original linkage). Fortunately, I had a very skilled mechanic, Brad Hunt. Brad did a wonderful job getting the FI unit installed. (Click here for more on Brad's work).
The FI unit runs flawlessly on my car. The car is MUCH more responsive with the FI unit. But I also now understand why Chevy only sold 240 C1's with both Powerglide and FI. (Click here for more observations and pictures).
Here is what my engine compartment looks like now: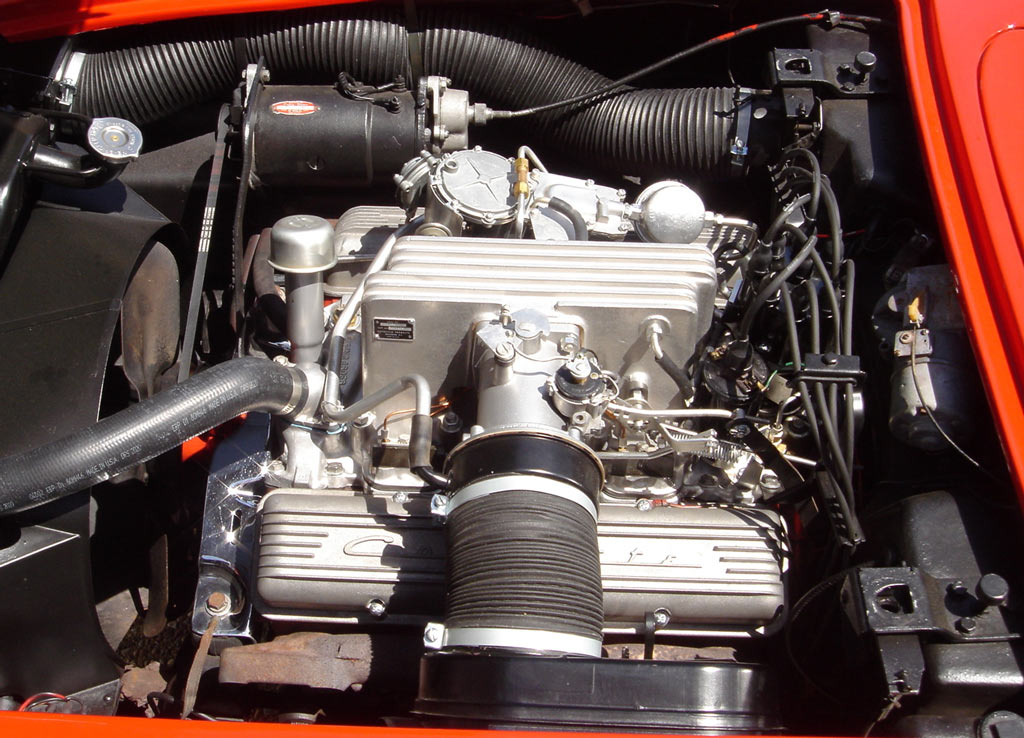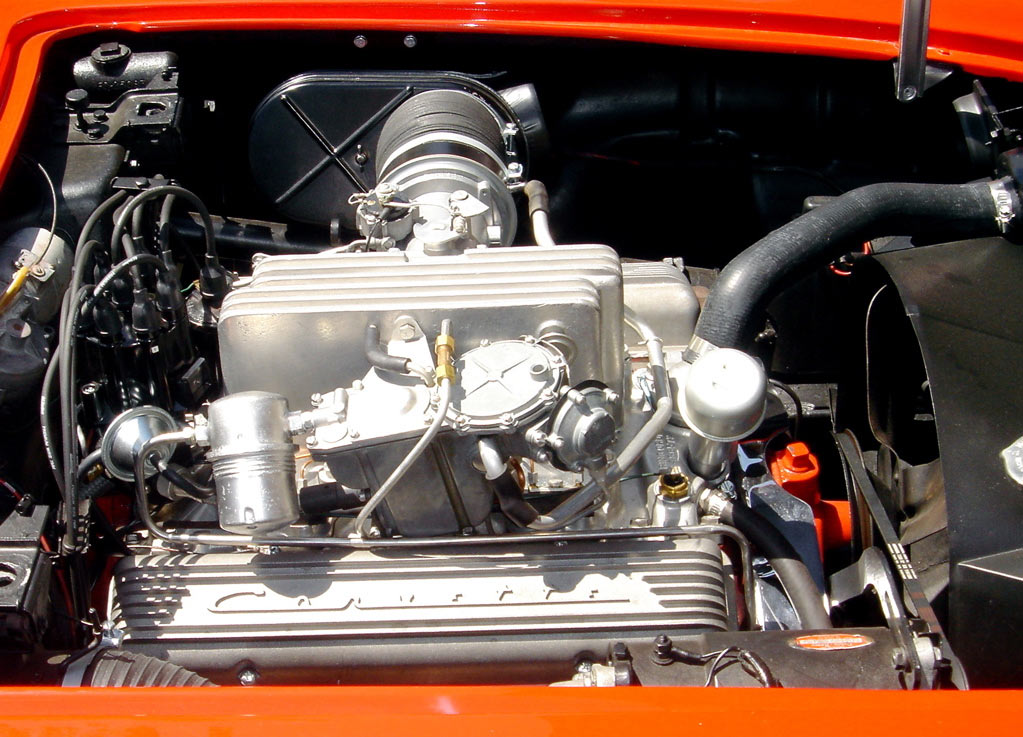 NOTE: For some reason, Chevy did not connect the air cleaner to the fresh air duct on low hp fuel injection units. Both the AIM and Noland Adam's book reflect the lack of a fresh air hose. Nobody knows why - FI units thrive on cool air. I decided to go with the correct look. Losing a bit of HP is no big deal in a powerglide car.