1954 Corvette - 42K Original Miles
97.9% NCRS Car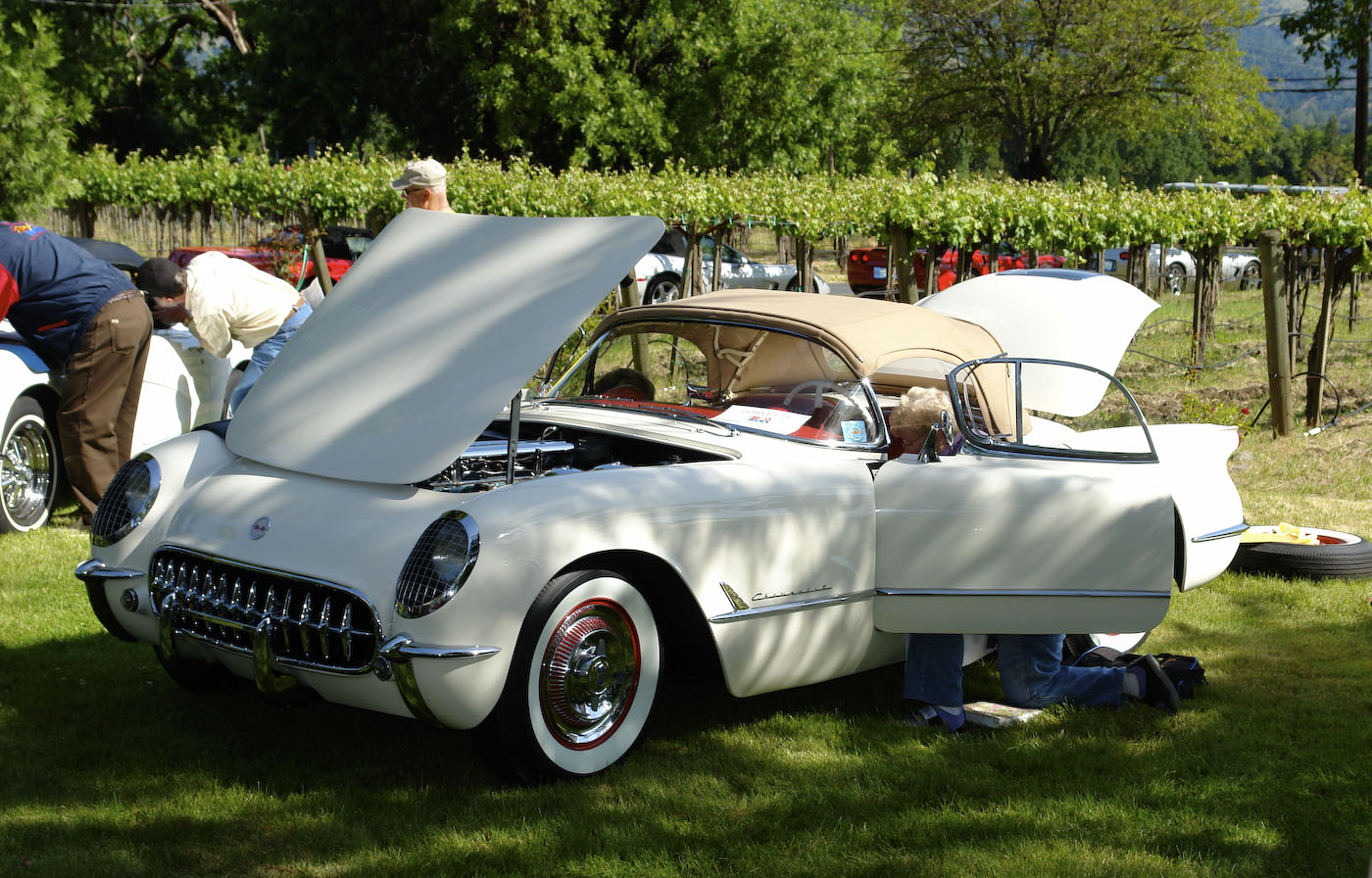 At NCRS Judging Event in May 2007 (Northern California Chapter)
I performed a frame-on restoration of the car, finding almost all of the correctly dated and numbered parts for the car. The car looks very original - the car earned a Top Flight award with a score of 97.9% at a May 2007 NCRS event (Northern California Chapter) excluding my mileage points (I drove the car to the event). Some of the judges at the chapter event were 53 to 55 experts, and were very impressed by the car.
During my restoration of this car, I photographed many other 53 to 55 cars, collected and studied many original early Corvette historical documents, and focused on using original rather than reproduction parts. To help future 53 to 55 restorers, I build a website reflecting my educational efforts. The 53 to 55 Corvette Info Website
This car also runs great. My mechanic, who owned a 54 Corvette at one time, states that the car runs better than it should. One judge at the NCRS judging event who owns a 54 was surprised at how easily my car starts.
This car is a serious candidate for a Duntov award in the future. The car is not there yet, but it is close. It doesn't need much more work to get to the Duntov level of excellence. I have collected some additional parts since the judging event, but have not installed them yet (like a higher quality set of spinners, for example).