1954 Corvette - 42K Original Miles
Exterior - Cockpit - Trunk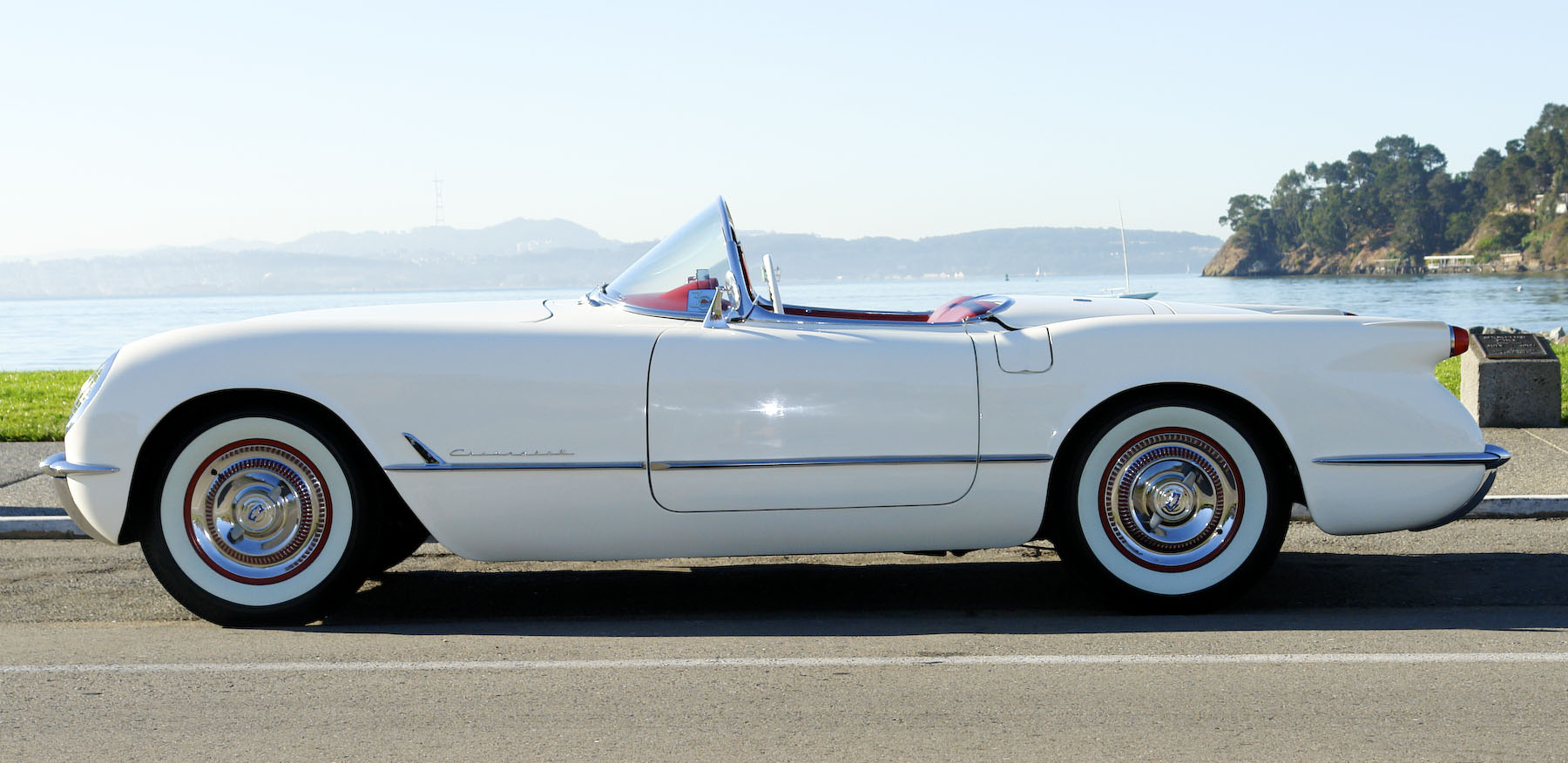 I have two deck lids for this car. The original owner converted the soft top rear latch system to a 57 hold-down system. The original rear sawtooth hold-downs did not work well, so many 54 owners converted to the 57 system. For NCRS judging purposes, I needed to go back to the sawtooth rear hold-downs. I decided to buy another decklid rather than convert the original back to the the sawtooth approach. This was probably a bad call. The decklid on the car now is the decklid I purchased. The original decklid (with the 57 hold-downs) comes with car as well.
Charles Seigfried restored the Wonderbar radio. Works GREAT. Charles said it was one of the nicest original radios he had ever seen.
Steve Newsom restored the side curtains and convertible top hold-down straps.
The 54 has new Coker Reproduction Silvertowns, including the spare.
The jack is an original Corvette 53 to 61 jack, as is the tire iron (has the "O"). The jack handle is a reproduction.
Gary's Steering Wheel Restoration Shop restored the steering wheel.
The mirrors are original.
The tach is a restored original.
The clock was restored.