1954 Corvette - 42K Original Miles
Engine & Underside Pics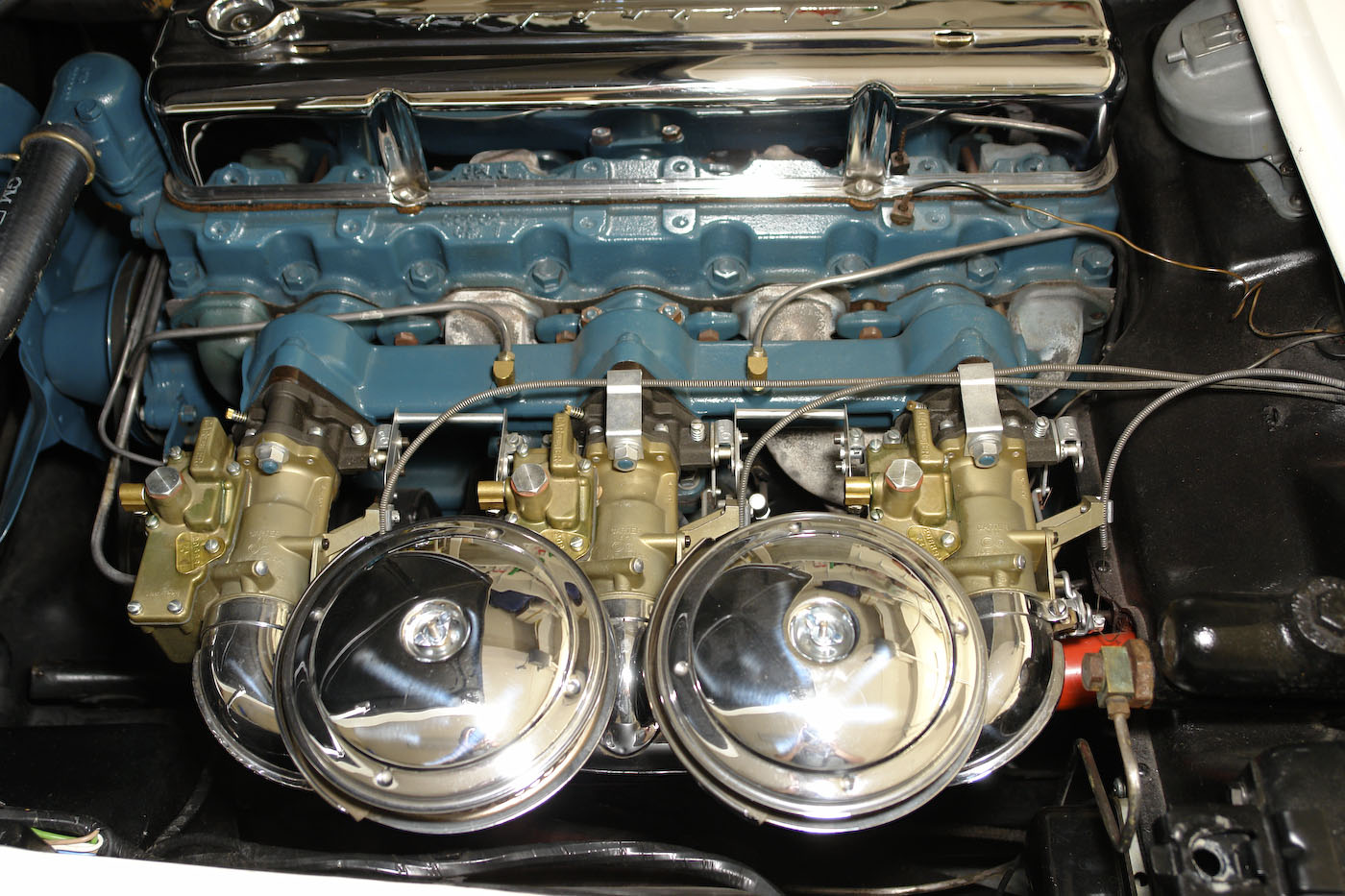 I removed a few parts after the NCRS judging event. My original fuel filter started leaking for example, so I put an incorrect filter on the car (which you can see in the pics below). I purchased an original filter, but have not put it on yet. I also removed the Restoration Battery from the car, and put in a Sears job. I think I also took out the correct voltage regulator and coil. The car runs better with a newer VR and coil.
The original owner's husband and son liked the chrome look of the engine, and decided to chrome plate a few extra pieces - like the breather and the heater box. I liked the look too, and left those pieces chromed notwithstanding the non-original appearance.
My mechanic had the 54 on a lift before I finished the restoration. I grabbed some underside pics one day. Here they are: Underside Pics. I have since painted the frame and detailed the underside. I did not add the stencil markings for the NCRS judging - I lost points for that.
The front shocks are original. (The headlights might be original too). The original back shocks were gone - so I found some working correctly numbered and dated back shocks and put those on.
The tranny was rebuilt.
The cylinder head was restored with modern valves for unleaded fuel.
The radiator was flushed.
I installed new wiring in the cockpit and engine compartment.
I installed new mufflers.
I restored the gas tank and installed new gas lines.
I installed a correct restored fuel pump.
Bob Kunz restored the carbs.
Werner Grossmueller restored the distributor.
John Pirkle restored my generator and starter.
The igniton shield is an original chrome two piece shield (not a reproduction), with the correct "W" marking. with Under the top iginition shield, you will find an original 394 coil (since removed for a fresher running coil), reproduction spark plugs wires from Lectric Limited, correct spark plugs (no rings), and the hard to find clips for the wires.