Rhoads Chevrolet - The Dynaflow Corvette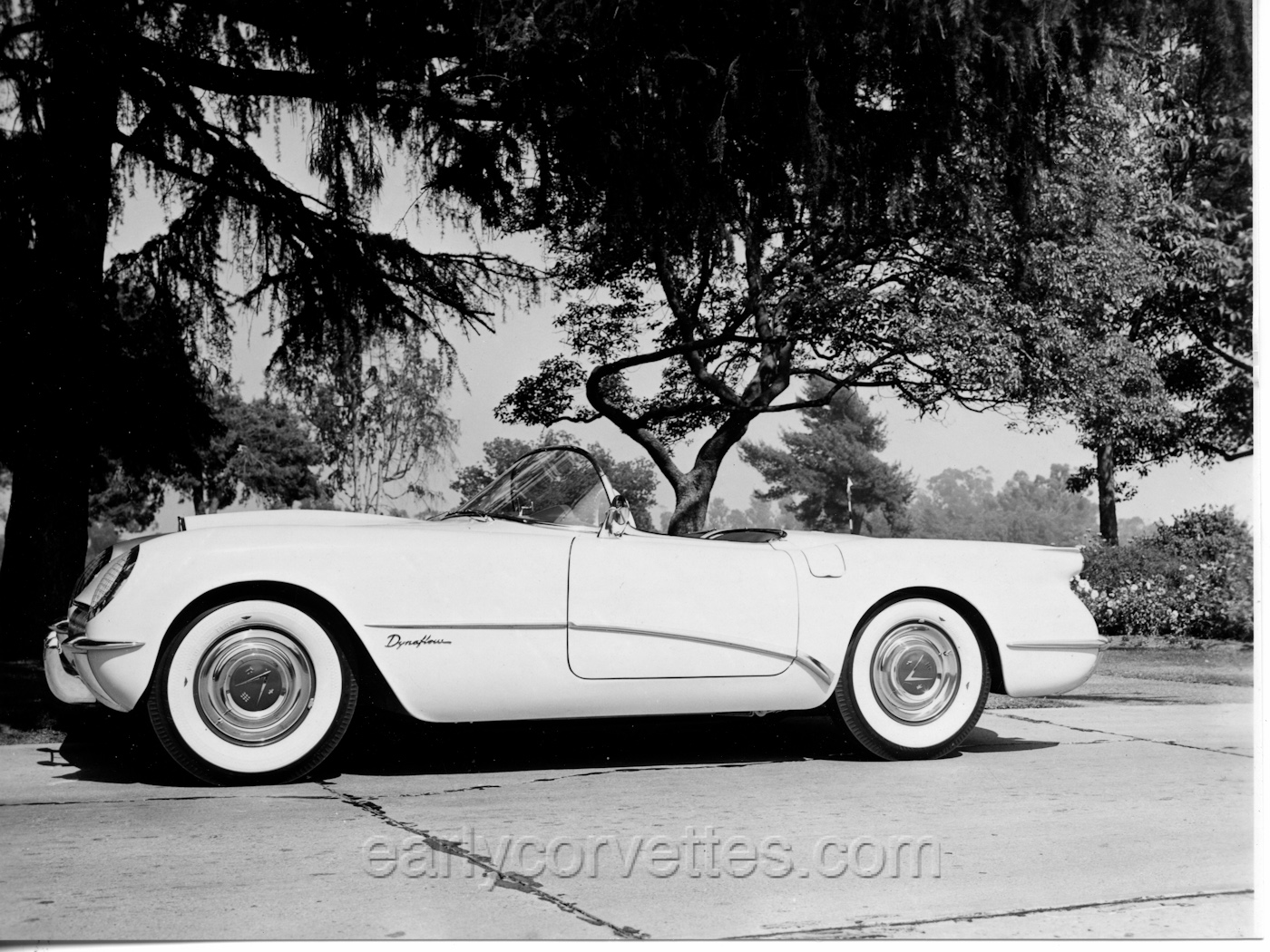 1954 Corvette Sporting a Buick V8




The Dynaflow Corvette


A mid-1954 Motor Trend article discusses how somebody dropped a Buick  V8 engine into a Corvette.  Rhoads Chevrolet apparently did this as  well.  Take a look at pics .  Note the 8k tach.  This is probably the first 8k tach ever on a Corvette. 
Look at the craftsmanship on the Rhoads Dynaflow car.  Rhoads Chevrolet sure put in a lot of work to turn a brand  spanking new Corvette into a different car.   Note the 343 miles on the odometer. 
Buick's in the early 50s mated a V8 to a Dynaflow tranny - hence the  name of the car.   The hubcaps are off a 1953 Buick Roadmaster.   The  horn button is off a 53 or 54 Buick, and the radio emblem shows the  Buick stag as well.