Rhoads Chevrolet - Taking Delivery of an Early 1953 Corvette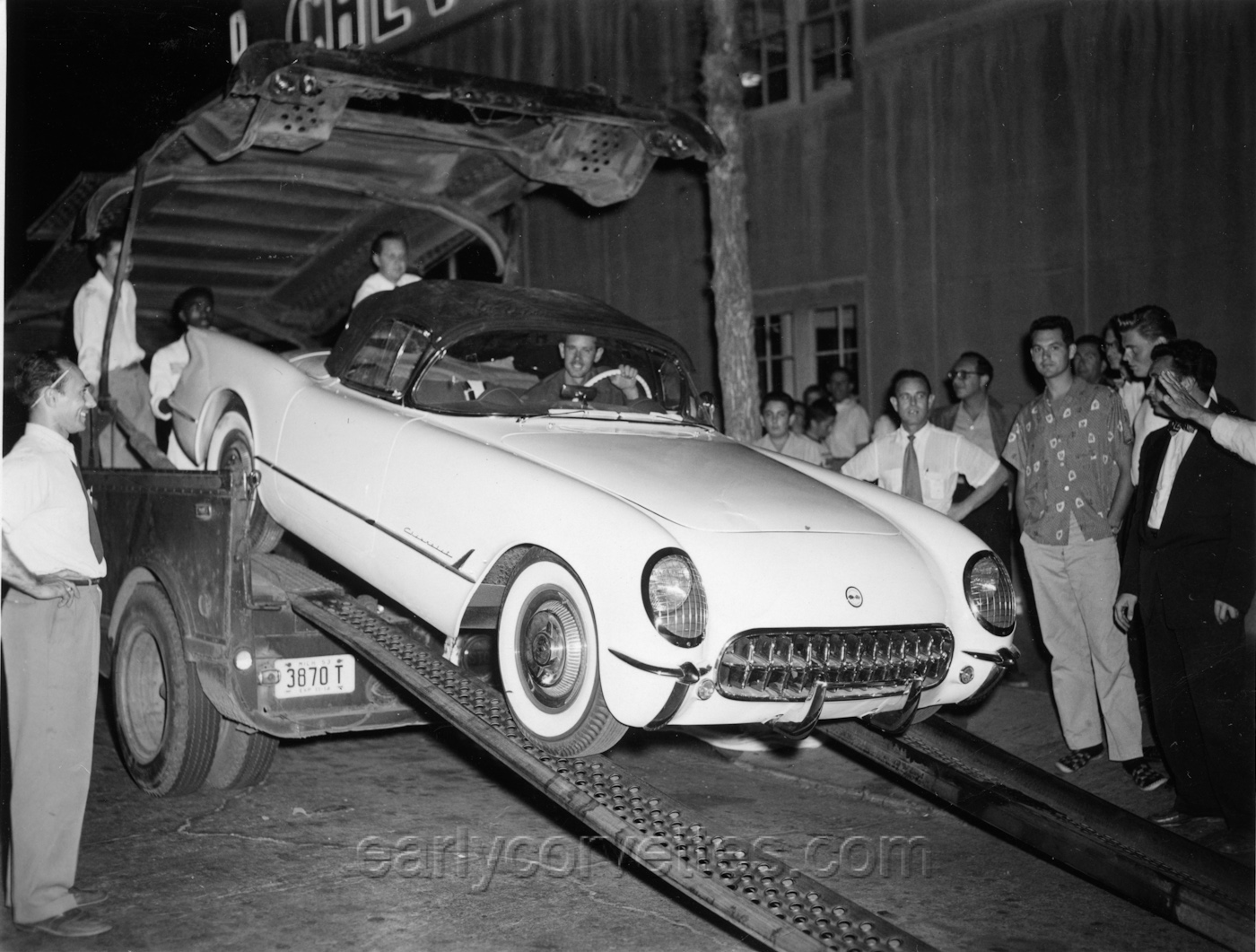 1953 Corvette Rolling Off The Truck




Early 1953 Corvette


Imagine the chances of finding an original 3x5 picture of an early 53 rolling off the delivery truck! 
Here is Rhoads Chevrolet taking delivery of an early 53 – note the flippers are perpendicular to the bowtie.   The delivery truck is sporting a 1953 Michigan license plate, and the guys standing around the car are wearing short sleeves at night.  Welcome to LA.
Note the covers on the wiper blades - I wonder if NCRS should be requiring those covers for judging?