1953 Corvette #276
(Serial Number E53F001276)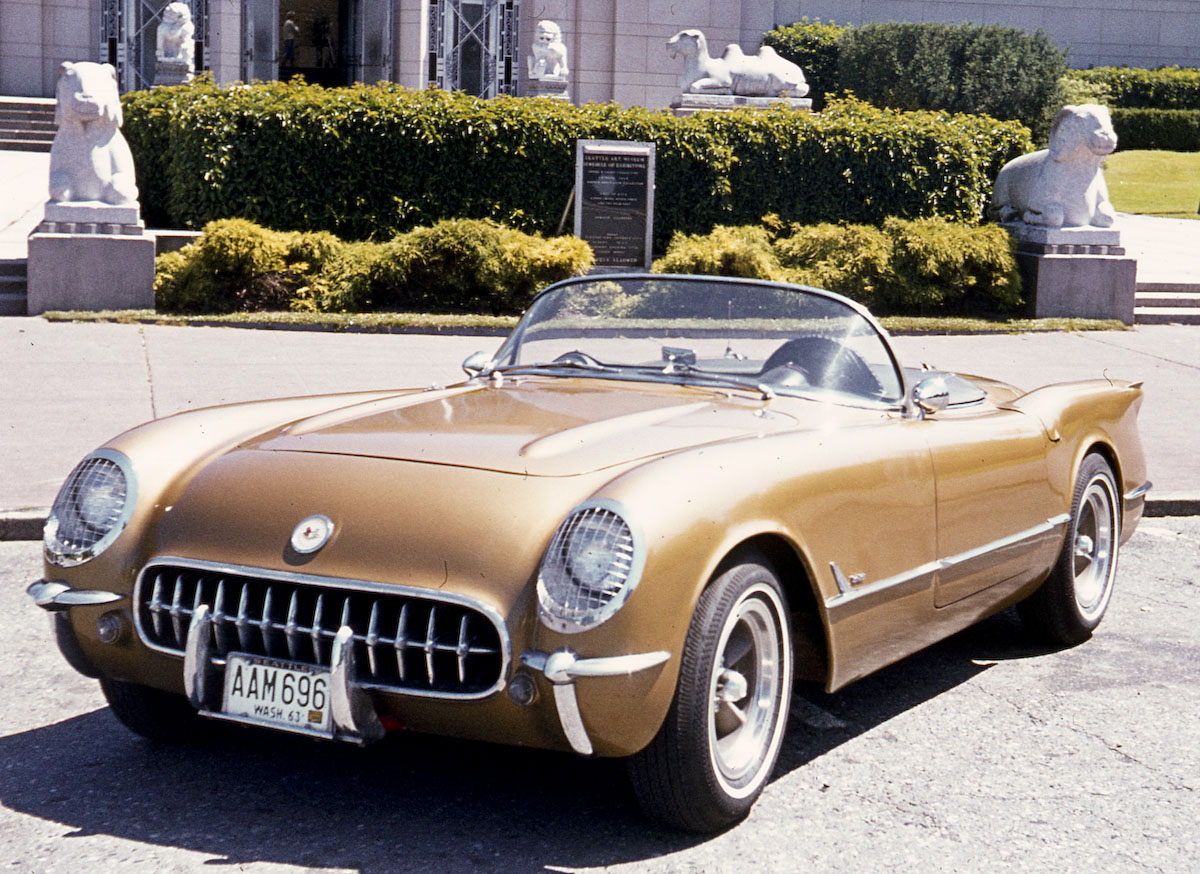 A pic of 1953 #276 circa 1969


David Elie sold his 1953 MG and purchased 1953 Corvette #276 in July 1957. David purchased the car from Wiseman's Auto Brokers in Seattle, paying $1800 for the car plus $76 more in taxes (1957 Purchase Receipt). David Elie owned 1953 #276 from 1957 to 2007. (1957 Temporary Registration) (1957 to 1995 Registrations) Mr. Elie installed numerous performance upgrades, and drove the car everywhere - including many ski trips. The car currently existed much as it did in the late 60s to early 70s.
David was a Corvette enthusiast, and took many pictures of his 1953 Corvette. David also saved a fair amount of documents and memorabilia related to the car. David's wife very generously gave me the history related to the car. Thus, 1953 #276 has a well-documented history. A history that will hopefully remain with the car well into the future.
This might be the highest mileage 1953 Corvette. David Elie told Corvette News that #276 had 270,000 miles on it as of July1969. The odometer currently reads 17,000 miles, and the car now has 317,000 miles on it.
The car is very original in many respects. While the original drivetrain is long gone, the interior is very original (in terms of paint, seats, panels, knobs and gauges). The body appears to be unhit, and the frame is in terrific condition.
A great majority of 1953 Corvettes have been restored or are currently under restoration. This 1953 still drives much as it 40 to 50 years ago. I am not going to restore this car any time soon. This car shows a different side of early Corvette ownership - #276 shows what a performance minded owner could do to a 6 cylinder car, making the car suitable for either track or highway use. I currently intend to drive it, and maybe even race or autocross the car a bit.


1953 Corvette Owner Card




PLEASE CONTACT ME IF YOU INFO OR PICS RELATED TO DAVID ELIE OR 1953 #276