McGurk Engineering
Performance Upgrades for 53-54 Corvettes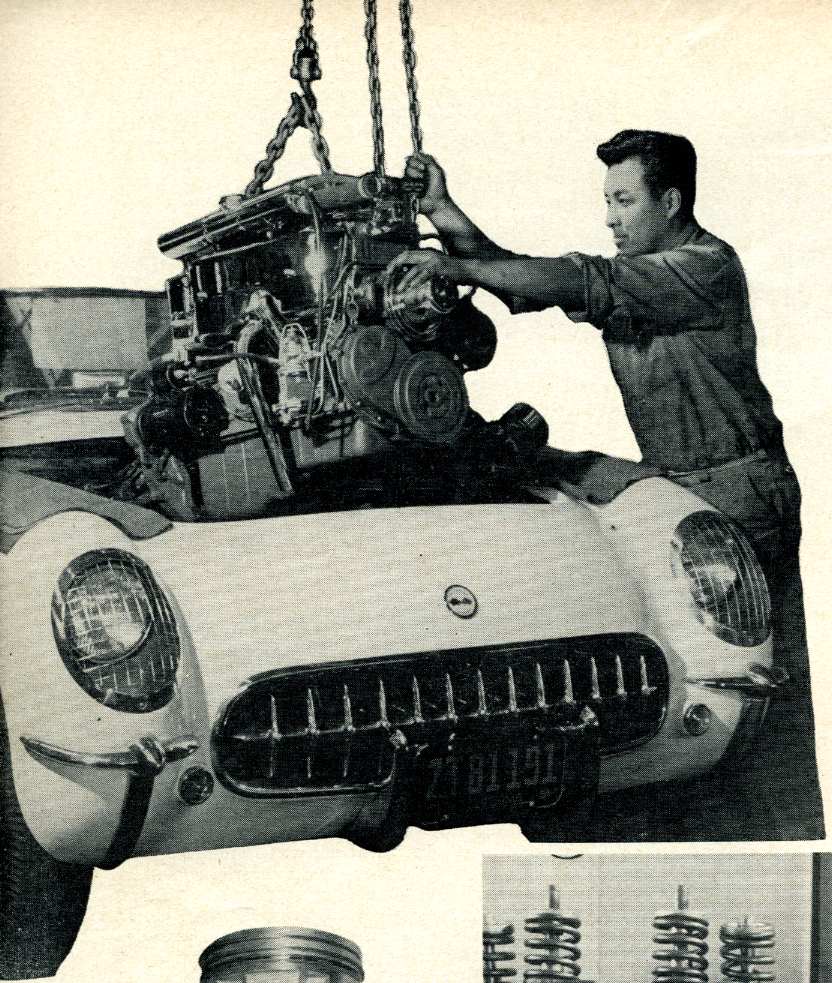 From Hot Rod Magazine - May 1955



McGurk Engineering manufactured speed related enhancements to OEM equipment in the 1950s and 1960s. David Elie had a fair amount of McGurk literature on hand when I purchased #276. As I studied the literature, it became obvious that David Elie upgraded #276 with the McGurk performance approach in mind.
McGurk claims that it could boost the blue Flame Special 150hp Corvettes up to 220 hp. McGurk uses a bored out 261cc truck block, a ported cylinder head, and a different cam to generate the 70hp bump in HP. David Elie followed that approach with #276 - a bored out 261 truck block, a ported head, and a more aggressive cam. David also tossed the original valve cover in favor of the McGurk Aluminum cover.
David Elie liked the McGurk look. Like the picture above, David Elie chromed the oil breather, fan and pulley on #276.
Here is the McGurk blurb on how to pump up a 6 cylinder Corvette from 150hp to 220hp: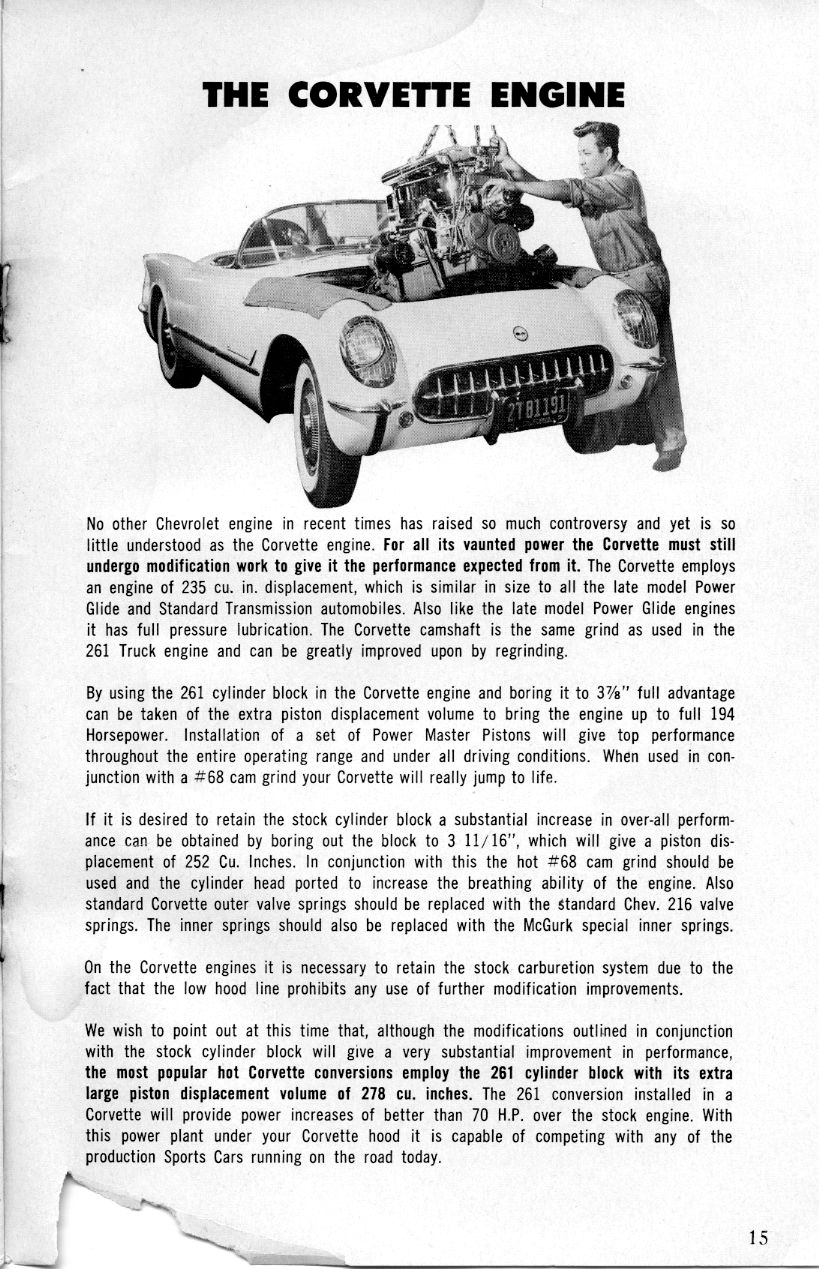 From the McGurk Brochure - "Reworking the Late Model Chevrolet and Corvette Engines"
The McGurk brochure is a very interesting read for Blue Flame Special fans. The brochure provides a great deal of info re: how to upgrade 6cyl Chevy and Corvette engines. I scanned the brochure - you can download a PDF version of the brochure here:

Hot Rod Magazine published a lengthy article on how McGurk soups up a 261 chevy truck block into a fire-breathing dragon. The magazine has plenty of information and dyno test runs using different configurations. An interesting read for Blue Flame Special fans, or for guys who own a car with a McGurk modification: