Frank W. Fink
Father of the B-24 "Liberator"
Early 1953 Corvette Owner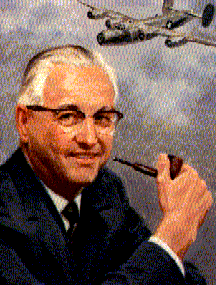 GM adopted a rather novel merchandising approach for the first Corvettes made in 1953. Thinking that the demand for Corvettes would far exceeded GM's ability to build the car, GM adopted a rather novel merchandising approach for the first Corvettes made in 1953. GM decided to sell the first Corvettes made to prominent people. GM's merchandising folks thought that the greater public would desire the car even more if they saw the rich and or famous driving the car.
Under this approach, GM sold early Corvettes to the DuPont Family (1953 #4-6). GM also sold an early car to John Wayne (1953 #51)
Frank W. Fink was another early buyer of a 1953 Corvette. Mr. Fink was the designer and chief engineer of the B-24 "Liberator" bomber used so heavily by the Allies in WWII. Mr. Fink's story is quite interesting - he was given only two weeks to design the B-24. (Read More About the B-24 and Mr. Fink). Based on the success of the B-24 Liberator, GM no doubt saw Mr. Fink as a person worthy of one of the early Corvettes.
Mr. Fink purchased his early Corvette at Guaranty Chevrolet in San Diego. (Guaranty Chevrolet is no longer around). Mr. Fink took some pictures of this new Corvette shortly after purchasing his new sports car. Fortunately for us, Mr. Fink owned a very high quality color 35mm camera. These are the pictures taken by Mr. Fink sometime in 1953: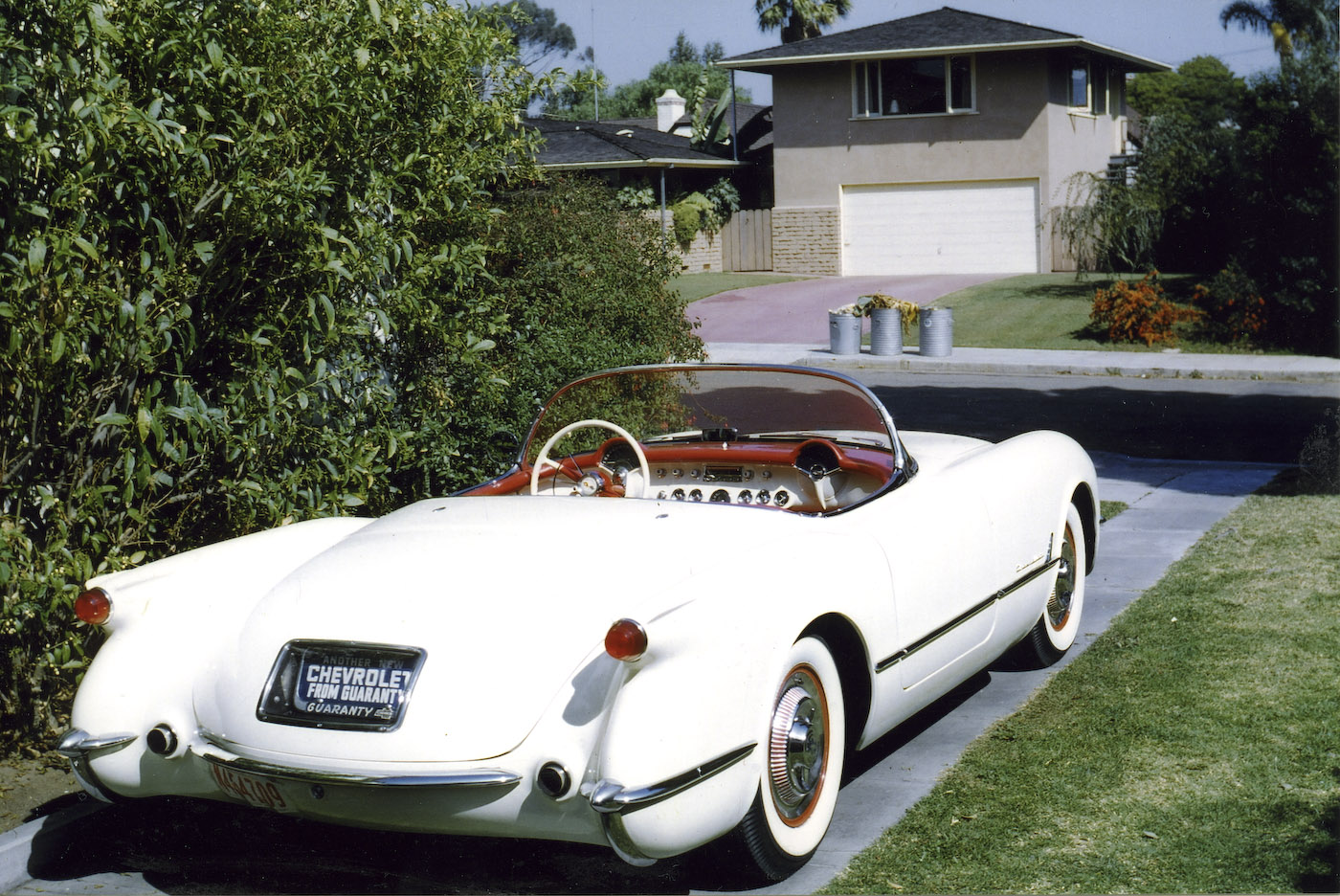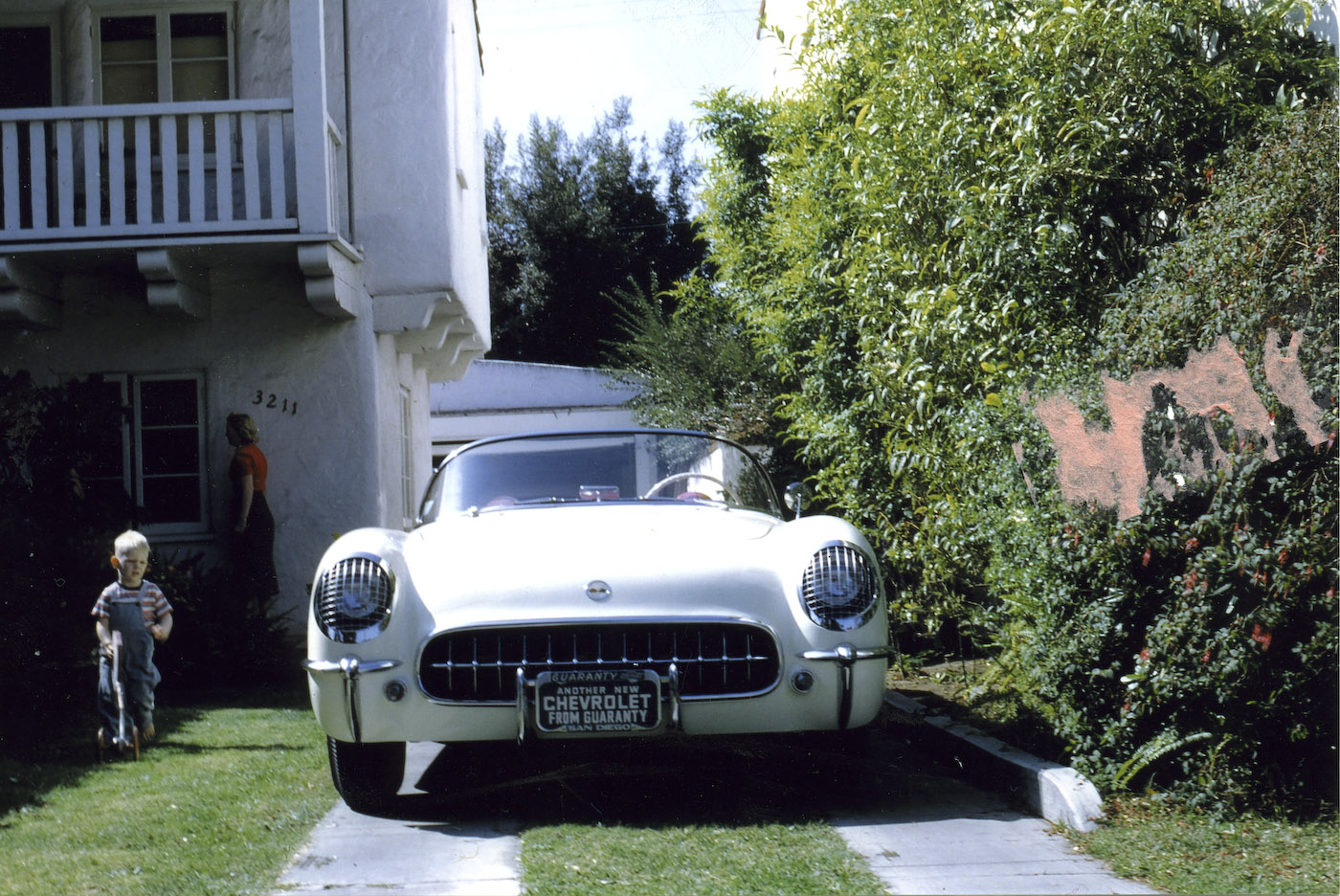 These pictures were taken in San Diego in 1953. San Diego is of course a great weather place. Nonetheless, the boy is barefoot, and everything looks very green and lush. Thus, I suspect these pics were taken mid 1953 rather than late 1953.
The serial number opf Mr. Fink's Corvette is still a mystery. But, Fink's Corvette has one of the defining characteristics of an early 1953 Corvette - the alignment of the spinners to the bowtie and air valve hole. Here is a close-up of the spinners. Note that the spinners are in line with the air valve hole and perpendicular to the bowtie:
Mr. Fink's Corvette came with a Temporary Operations Manual (scanned copy of Mr. Fink's original manual) and a postcard. GM promised to send the Corvette Operations Manual when finalized if the owner sent GM the postcard. Mr. Fink submitted the postcard, and received the finalized Corvette Operations Manual in early January 1954. Here is a scan of the letter GM sent with the final Operations Manual: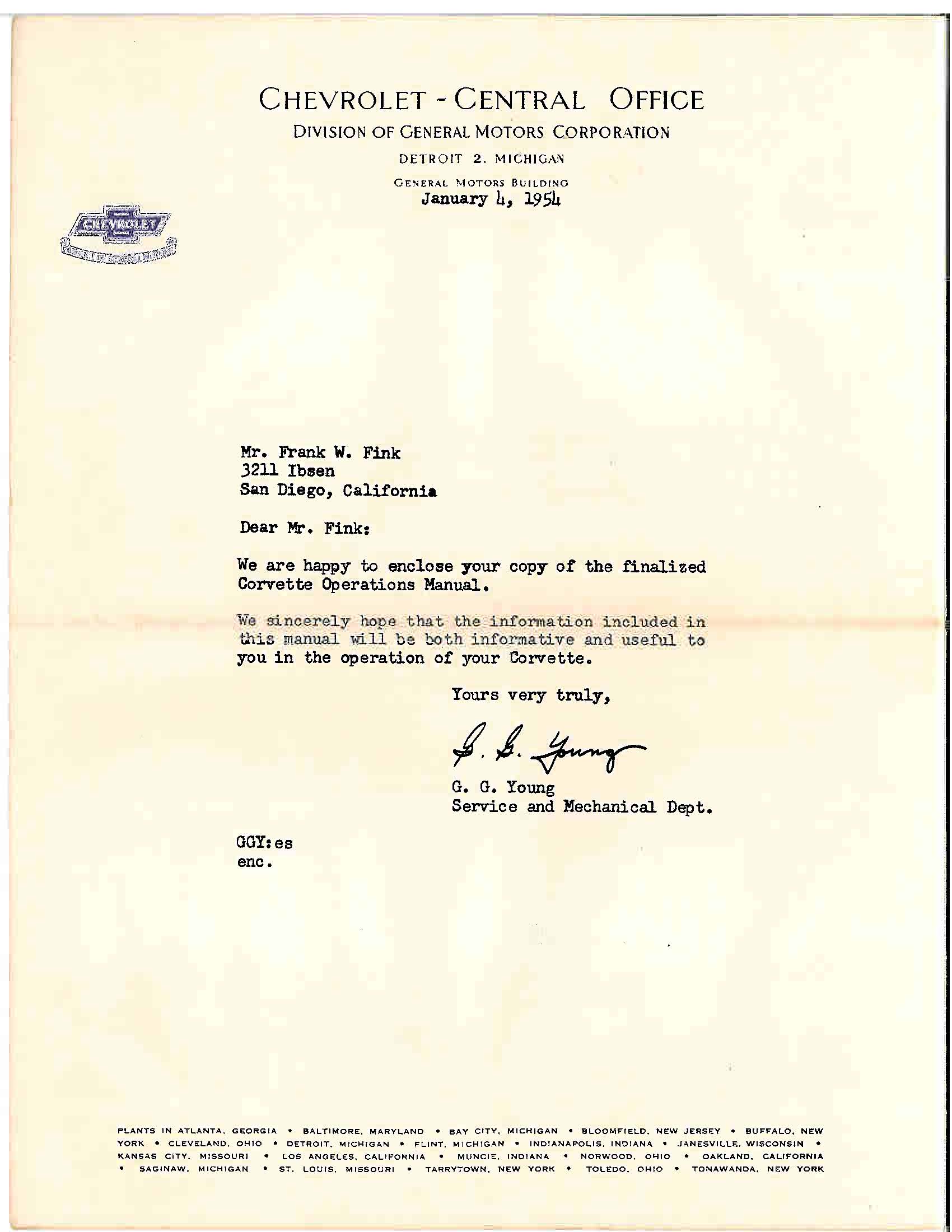 The Fink 1953 Corvette stayed within the family until 1956 or 1957, when Frank's son sold the car in either the LA or San Diego area.


Please contact Russ Uzes if you have further information regarding the Fink 1953.